TEAM SOUTHWICK MISSION STATEMENT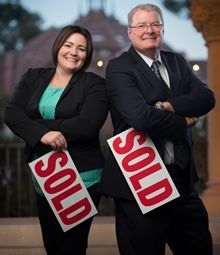 Team Southwick is in the business to help people gain control over their real estate goals. All of our efforts and services are designed to meet this end. As we strive to accomplish this, we base our actions on our governing values:
We Produce Quality. In both the work place and the market place we provide quality experiences and services.

We Serve the Customer. We are customer driven; and in concert with our other values, we give customers what they want.
We Practice Teamwork. We consider those who work for or associate with Joe Southwick as members of our team. We recognize that each customer, associate or consultant has a unique contribution to make to our effort.
We Welcome Innovations and Adapt to Change. We constantly evaluate what we are doing and compare it to what is possible and what is needed. Nothing in real estate, and to that effect, society, remains the same – neither can we.
We Search for, Live By, and Teach Correct Principles. Our services and recommendations are based on correct principles that, when applied, produce positive results. We continuously search to learn more and adjust to what we learn.
We Make Positive Differences in People's Lives. Our business recommended actions and real estate services go beyond being profitable and informative. They empower individuals to make meaningful changes and advance in their goals.
These are our strategies and highest priorities. Meeting them will enable us to realize our mission.